My Biography
From the moment he was born in the back seat of a taxi cab on an assembly line in a factory in Nippon, Japan, Cody new that he was destined to lead the life of a true Scorpio. "I remember coming out of my mom's vagina, looking around, taking a whiff, and thinking, "Is this it? I mean, come on." Cody was born second into a family of seven children. He grew up in Salt Lake City, Utah and from an early age he knew he wanted to do something with his talent for making people pay attention to him. But what should he do? At first Cody, like many desperate people, turned to alcohol.
After attending Prep school at Andover, Cody made many friends that would help him throughout his life. "You know the saying; 'You wash my back, and I'll give you a hundred dollars? Well, let's just say I washed a lot of backs...and earned hundreds of dollars in the process!".
Cody increased his earnings by investing in an on-line dental service. With this money he was able to bring Justin to the United States from the villiage where Cody sponsered him. "I had no idea that Justin was so funny and/or smart! In not one of his letters did he ever write anything but "thank you's" and "I'm hungry's" and stuff about his "peoples" being hungry.
I'm saucy. I am 33 years old in the pants. I like spicy foods. I have lived all over the place. But mostly in Utah. I dont like baseball and college basketball and that's it when it comes to sports.
If you see me near where you are, stop and say "hi". Do not move again until I am safely past. Then you may continue on your way. Do NOT turn around and look at me from behind. No.
If it's fun you're after, then I am your man. If you're looking for more of a jock/scientist type-of-guy, then sorry. I am troubled by religions pervasiveness in this world. I am even more troubled by Scientology. I just don't get it! Who could believe such nonsense?
I am looking forward to moving away from the incessant pettiness of Salt Lake City concerns, and living up north. Perhaps Seattle where I can become immersed in the incessant pettiness of the fishing industry.
I like snow.
I don't care that much about most things.
I have yet to hear a compelling argument against suicide. "What a waste" doesn't cut it. It's selfish.
Fun?
Clubs, Movies, computers, Sleeping, Drinking, Travel, Pool And Whatever Sounds Good At The Time.
My Favorite Food?
Chinese, Italian, American...
Favorite Drinks?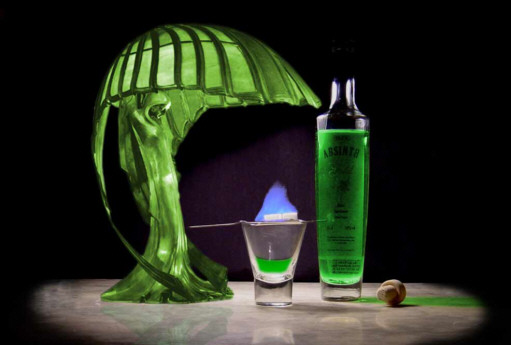 Absinthe And Baileys On The Rocks... I Hate Beer..
My favorite movie?
Hellraiser
Motto?
Get The Fuck Away From Me.
Favorite Bands Right Now?
Symbiont, Boundless, Lexincrypt, NiN, London After Midnight, Velvet Acid Christ, Assemblage 23, Carbon 12, Front Line Assembly, Funker Vogt, Haujobb, Front242, KMFDM, L'âme Immortelle, Leæther Strip, Little Sap Dungeon, Marilyn Manson, MDFMK, Ministry, Orgy, Boingo, Peter Murphy, Pulse Legion, Shriekback, Siouxsie & The Banshees, Sisters Of Mercy, Skinny Puppy, Snog, Skold, Switchblade Symphony, Terminal Sect, The Cure, Thrill Kill Kult, Tori Amos, VNV Nation And Wumpscut... I Know There Are More Just Cant Think OF Them...
Birthday?
November 3rd. (Scorpio)
Where Do You Live?
Salt Lake City, Utah.
~Malice
Back